India International Aqua Show
Cochin,
Marine Drive , Cochin
Free, Registration
Exhibition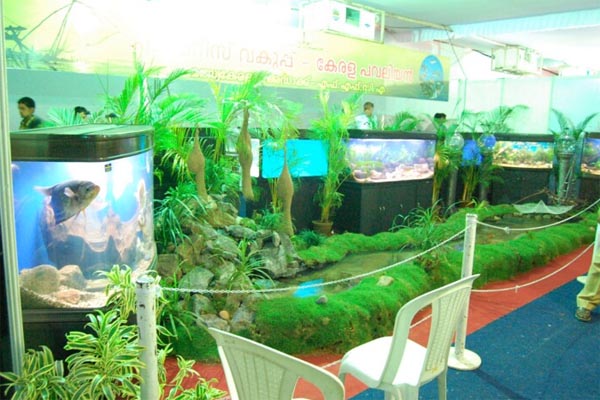 India International Aqua show 2014
India International Aqua show 2014 that aims to encourage hobbyist, breeders and entrepreneurs in the field will be held in Trivandrum City of Kerala From 24 January which is organized by the Department of Fisheries,Government of Kerala through the State Fisheries Resource Management Society (FIRMA) in association with the Ministry of Agriculture, Government of India
India International Aqua Show 2014 (IIAS) is a biennial exhibition and trade fair for ornamental fishes and aquarium accessories, held at Kochi, the commercial capital of Kerala.
Time– All Day
Date– 24 January 2013- 28 January 2014
Location – Ernakulam
Venue – Marine Drive, Kochi
Performance of traditional popular art forms and concerts are among the major attractions. Interested parties can sponsor the cultural programs on any date. It will also provide a forum for exchange of ideas and interactions of ornamental fish breeders, traders and visitors within and outside India. A rich variety of ornamental fishes and accessories under one roof creates the unique opportunity for exhibition and marketing.
State Fisheries Resource Management Society
T.C 14/352 (3) Vaniya Street
Panchapura Junction
Vikas Bhavan Post
Palayam
Thiruvananthapuram, Pin. 695 002
Email: firmatvm@gmail.com
Tel: +91 471 2574667, +91 4842396118
Book Kerala Hotels and Packages