Kalabharathi National Young Dance Festival-2013
Thiruvananthapuram , Thrissur , Kozhikode,
Multiple Cities of Kerala
Registration / Free
Art, Dance, Music, Festival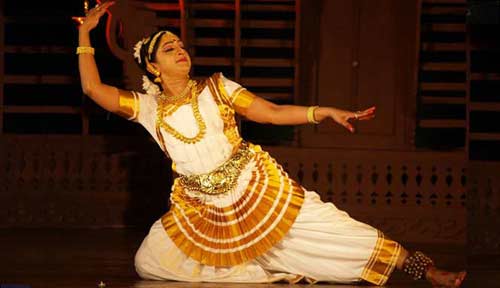 The Kalabharathi National Young Dance Festival is a prestigious annual festival launched by Kalabharathi, this year, targeted at exposing Professional Young Indian Classical dancers to the world. The festival, which is first of its kind in 'God's own country', would be the biggest platform for aspiring young professionals, throughout the country. The motto behind the festival is to develop a new India by nurturing the artistic talents of the youth, thereby crafting a "New India Cultural India". The 10 day festival will be hugely publicized gaining maximum benefits for the performers.
The festival will be conducted in three major cities of the culturally rich Kerala –
The State Capital- Thiruvananthapuram
The Cultural Capital- Thrissur
The Cultural Hub of Malabar- Kozhikode
Venues and Dates
Thrissur- Kerala Sahithya Academy auditorium – April 25, 26,27,28 – 2013.
Kozhikode – Town Hall – May 27, 28, 29-2013
Thiruvananthapuram- VJT Hall – June 7, 8, 9-2013
More About Festival
Classical Dance to be Showcased in the festival are Bharathanatyam , Kuchupudi , Mohiniyattom , Kathak , Manipuri , Odissi . Maximum of five solo dancers will be honoured by "Kalabharathi Yuva Nritha Prathibha Award".
Eligibility: Professional young artists below 35 years of age.
Applicants should send a good quality DVD of 15 minutes duration of their performance in the chosen style. The dance should be performed in traditional costume and should consist of both nritha and abhinaya.
Applicants for solo performance should send the DVD of solo performance only and for group performance the DVD of group performance to be sent.
Performers will be selected by an expert panel by viewing the video clippings of the candidates and the decision of the panel will be final. No enquiries or appeals will be entertained.
Applicants should send three recent copy of photographs in traditional dance costume and one passport size photograph.
The selected applicants are expected to present the chosen dance style.
Applicants selected would be given maximum of 90 minutes.
Group performances will not be eligible for the Awards.
The Award shall consist of cash prize of Rs. 5000/-, memento and certificate.
All performers, will be presented a memento and certificate.
Shyju P A,
Program Coordinator,
Kalabharathi,
Keralavarma College Road,
Kanattukara, Thrissur – 680011
Contact No
9745111588
9562254422
Book Kerala Hotels and Packages