Kerala comprises of Majestic emerald green lakes, criss-crossing canals, innumerable lagoons, estuaries, a delta of 44 rivers. This 900 km world constitutes the expansive backwaters that take you inland, right into the heart of beautiful , green Kerala. Kerala Backwaters are World Famous and attracts thousands of tourists from all over the World. Here we have described what a tourist can do while enjoying the backwaters of Kerala, what activities can be done while floating on the backwaters of Kerala. –
Sip Tender Coconut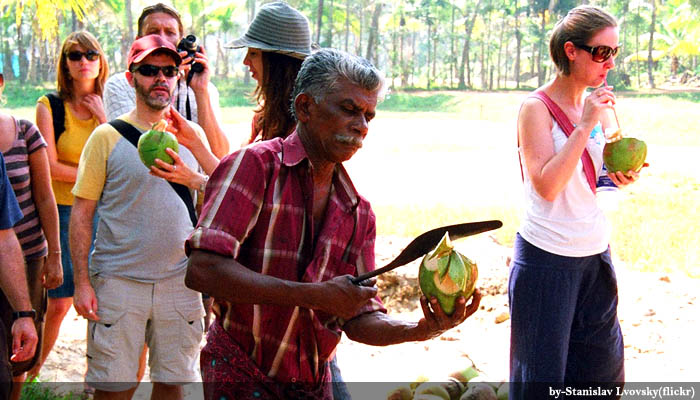 Take a sip of a delicate coconut while sitting at the backdrops of Kerala backwaters or while drifting in a houseboat. Refresh Yourself with a sip of nature's rejuvenating nectar – the cool tender coconut and scoop of it soft white flesh. Nutrition at its natural best , it is abundantly found along the banks of backwaters.
Watch Toddy Tapping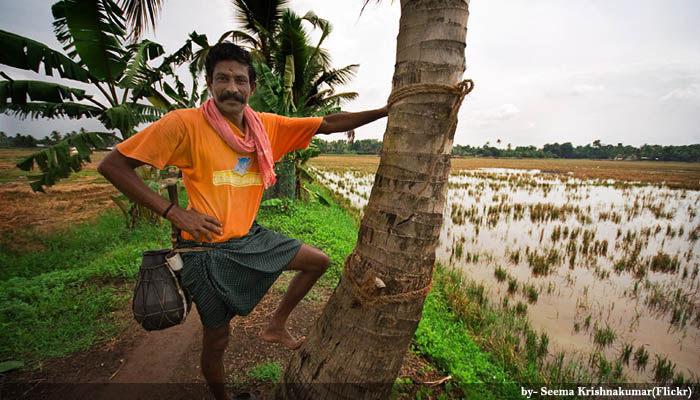 An exotic brew made from fermented coconut water, toddy is collected from trees by experienced tappers either at dawn or dusk. It is an amazing sight to see them expertly climb on trees after the other.
Witness a Snake Boat Race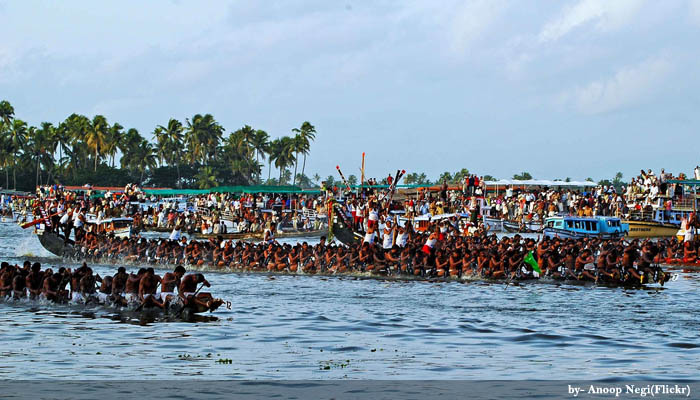 Snake Boat Races are something you should not miss while you are on Holiday at Kerala and if you are lucky you will find this event which are mainly held during Onam Festival. Cheer the fastest side as a team of 100 oarsmen row their snake boats, their body swaying in unison tot he fast rhythm of full throated singing, in one of the world's most exhilarating water sports.
Behold a Kathakali Performance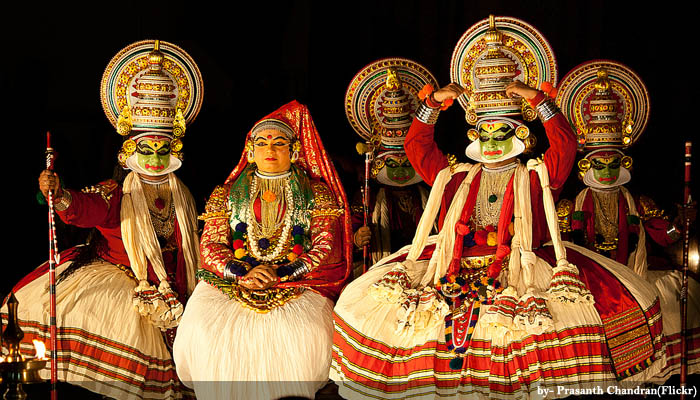 Kathakali is a state dance of Kerala and an amazing dance that is deep and charming and will blow your mind with the expressions and movements of the performers. The classical dance of Kerala is a favorite with tourists and locals alike. Cultural evenings arranged by resorts and houseboats operators at various venues along the backwaters will provide you with an opportunity to watch a performance.
Learn Duck Farming
Duck Farming is a way of life for people living by the backwaters. Befriend a local to know more about these water birds that are integral part of the rural landscapes.
Observe the Chinese Way of Fishing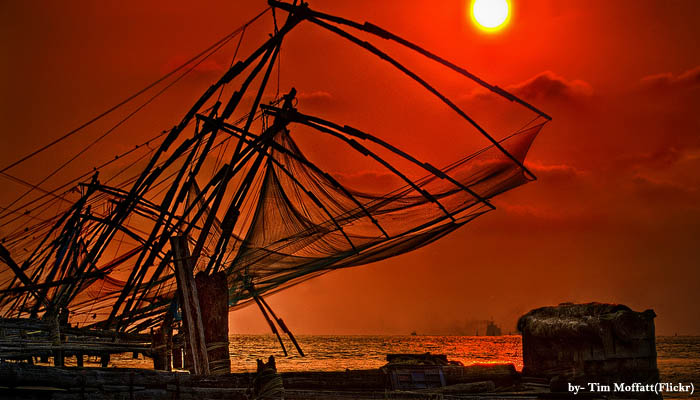 Take a trip to Cochin or Kayamkulam in Ernakulam which are famous for the Chinese Fishing Nets. and watch how a fisherman tug at huge cantilevered nets with its rich haul. The Chinese fishing nets that billow from massive bamboo poles were brought here by traders from the court of Kublai Khan, the Mongolian King.
Check Into a Resort
The delightful and beautiful resorts at the banks of the backwaters have much in store for you including theme evenings. Drop in to enjoy centuries old art forms like Kathakali and Mohiniyattam and savor the delicious cuisines of Kerala.
Visit a Coir Village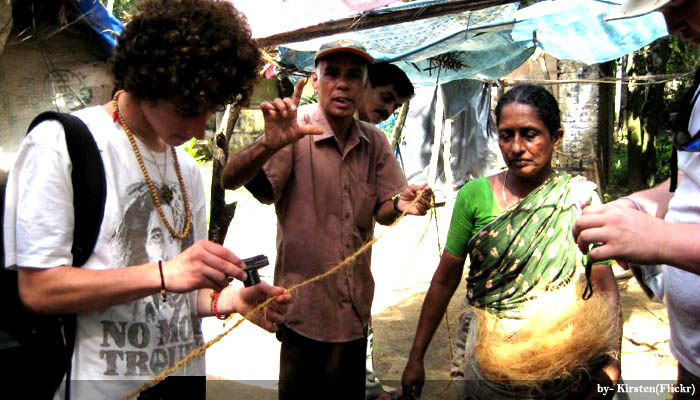 Watch nimble fingers spin water treated coconut fiber turned into long ropes with a traditional hand spindle at the backwater village. You can also shop at any of the numerous roadside stall for brightly colored coir mats, wall hangings and carpets.
Discover the Secrets of Boat Building
Find out all about how snake boats of Kerala are made from niche. Snake boats are about 100 feet long, seats over 90 oarsmen and is built without using even a single nail. The villages at Alumkadavu in Kollam and Champakulam in Alleppey specialize in making these boats.
Explore a Fort
The spice rich land of Kerala has enticed traders including the Portuguese, Dutch and the British from across the seven seas. Several forts in Kerala built by them form part of the tour through the backwaters districts.
Rejuvenate with Ayurveda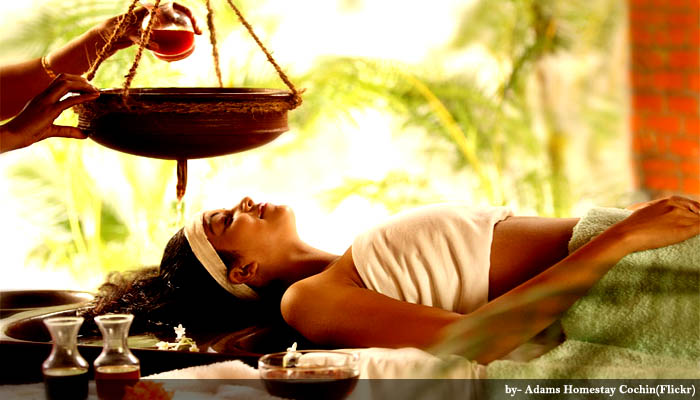 Kerala is home of Ayurveda where some of the most authentic Ayurveda are practiced since ancient times. The ancient regimens of Ayurveda, the 5000 years old system of holistic healing are practiced to perfection in Kerala. Many of backwater resorts have certified Ayurveda centers, while some of the houseboats offer treatment procedures onboard.
Savor Fresh catch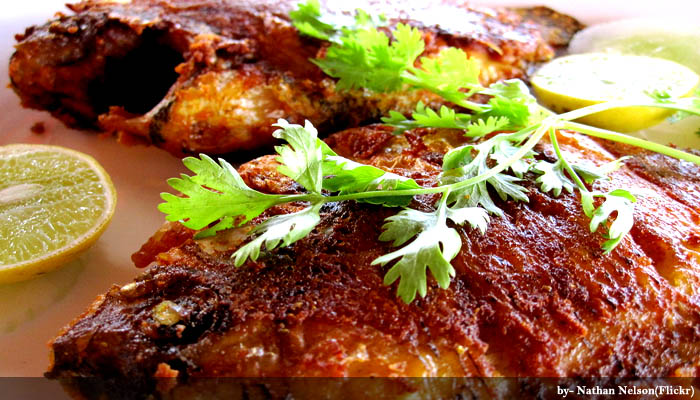 Enjoy the tapioca along with a special preparation of karimeen ir pearl spot that is freshly caught and cooked with masala wrapped in plantation leaf, right before you. Wash it down witha swigg of toddy, the fermented sweet drink of Kerala.
Spot a Variety of Birds
The backwaters are alive with variety of birds. Watch egrets, herons, and kingfishers stunning themselves or swooping in to catch a fish. Kumarakom and Kadalundi are favorite haunts of migratory bird like the Siberian stork, teals, darters etc.