Kerala Also known as "God's Own Country" is located in the southern tip of India . One of the most famous tourist destination of India, Kerala is remarkably beautiful state blessed with nature at its every nook and corners . Beaches with golden silver sand where palm grooves and coconut trees sways there head along the wind , Backwaters of extensive canals and lagoons giving the breathtaking exploration of the cities , culture that is so rich yet so beautiful , hill stations giving the best of nature and panoramic views , temples and pilgrimage places that boast of the communal harmony , monuments that glorifies the great past and history of the land , cuisines that will opens your taste buds with its authentic spices and aroma. Kerala has so much to give to something to every tourist who flocks here; for Kerala is the land of divine beauty.
Tourist coming from all over the world must explore the state to its fullest . There are loads of things you can do here in this fascinating sate of India . Let me give you little glimpse of this land which is known as God's Land , the things one must do when visiting Kerala.
15 Must Things To Do In Kerala
1- Eat World's Best Breakfast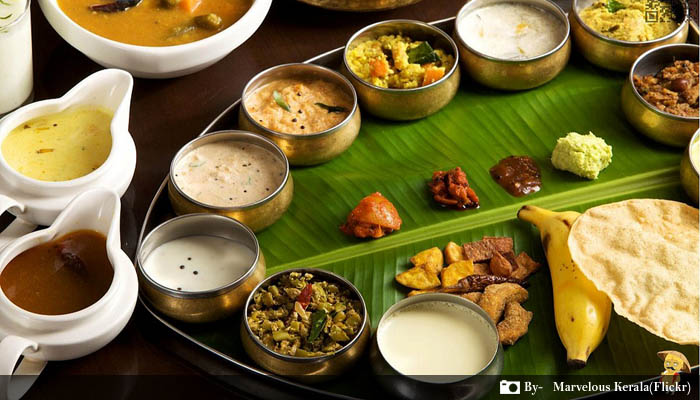 Kerala Breakfast has been rated as best breakfast in the world .Vellayappam , uppuma , iddli , puttu, masala dosa, appam are served in breakfast these dishes of Kerala are must to enjoy which will give you the real taste of Kerala
2- Have a Sip of Coconut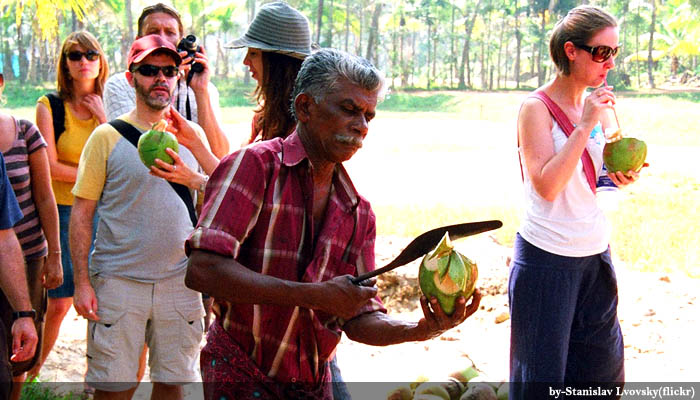 You will find coconut everywhere in Kerala as it is one of the most indispensable part of people here . Just refresh yourself with a sip of the cool coconut water and also enjoy the flesh that remains after you have all coconut water in you. Its is nutritional too.
3- Explore Kerala with Romantic Houseboat Cruise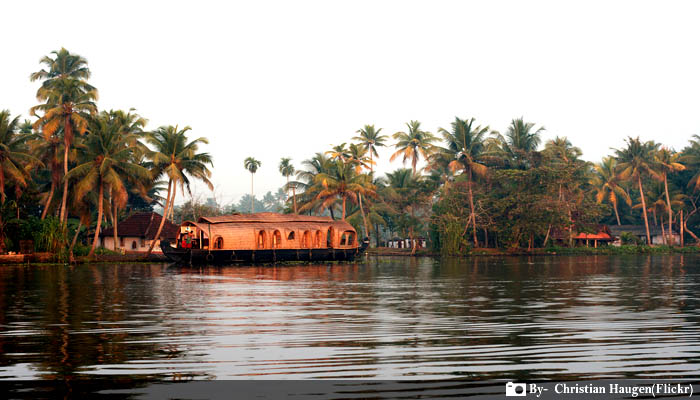 Kerala have huge cris -cross networks of Backwaters which is this state famous for . Hire a Houseboat made of woods and fully furnished with all the modern amenities and take the journey to explore the cities. Remarkable experience it will give you .
4- See Giant Chinese Fishing Nets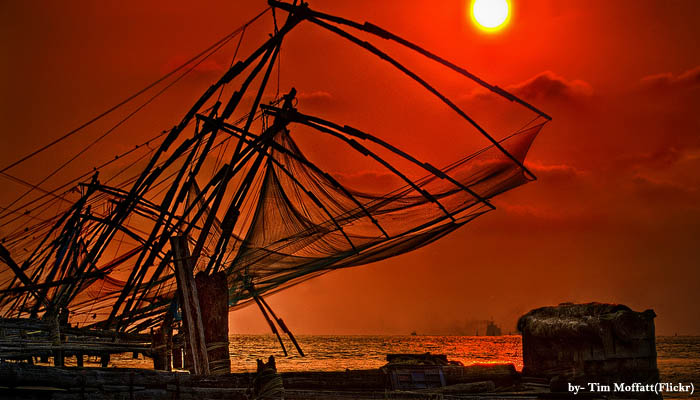 See these Chinese nets you will be able to find them in the beaches of Cochin , these are huge enough and are attached with bamboo poles . These were brought here by Kublai Khan , the Mongolian King.
5- Taste Spicy Mean Fish Curry
This will be the best fish curry you have tasted ever . Rich in spices and aroma it will make your mouth water.
6- Try Kerala Traditional Saree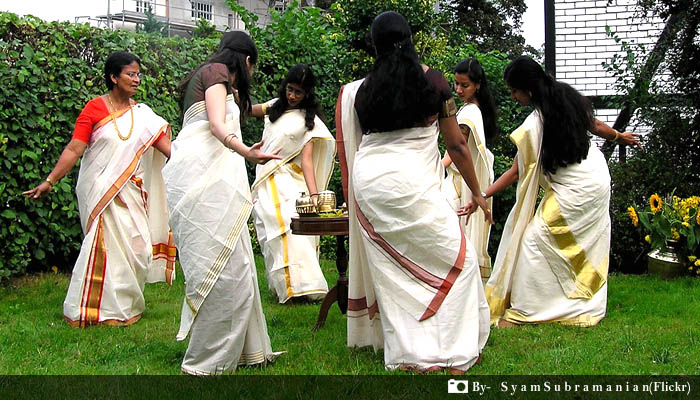 Saree five meters of fine cotton with beautiful embroideries in border woven on traditional hand loom , try it which will make you feel Kerala and Indian Culture and will add to your beauty.
7- Enjoy Bird Watching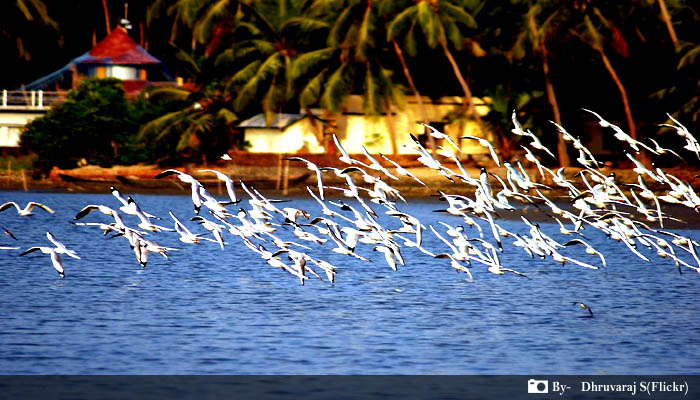 You can watch some of the exotic birds of all around the world that migrates here . Herons, Siberian stork , teals, and many other numerous birds flocks here in Bird's Sanctuary of Kerala .
8- Follow the Tiger Trail's
Try adventure in your trip at Thekkady into the dense forests with expert guides . This will be exciting one , as you will be sleeping in tents surrounded by dense forest everywhere.Thekkady house the famous Periyar Tiger Reserves which is the abode of tigers.
9- Cheer up the Snake Boats Races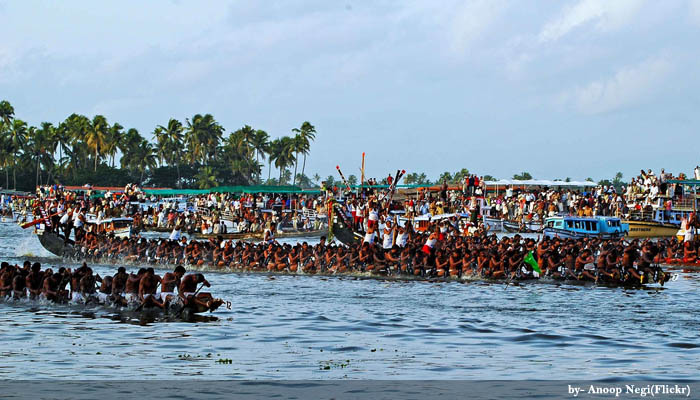 These Snake Boat Races which are held during Onam Festival Season Makes the backwaters of Kerala Alive , glance at 100 oarsmen rowing a 100 feet snake boat in backwaters with so much enthusiasm . A rare view to find these type of festivals in world. These boat races are held mainly during the festivals season, so if you are lucky enough you should avail the opportunity to watch them.
10- Rejuvenate Body with Ayurveda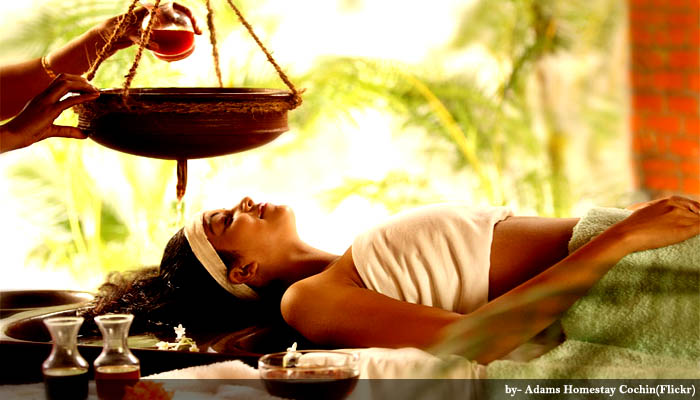 Kerala is land of Ayurveda , where authentic ayurveda is practiced in daily life from centuries . Refresh you soul and body with different types of treatments in some Hotels and Resorts of Kerala. Keraa boasts of the some of thebest Ayurveda therapy's in the world since Ayurveda has an ancient begining here and is still practised like in olden ancient days of Ayurveda.
11- Shop For Souvenirs
Kerala's handicrafts centers have extraordinary collection of wood, coir shell amd sandalwood souvenirs, trinkets and jewellery . Kerala has rich and long history which you can take away home through thr antique handicrafts, souvenirs and other items.
12- Experience Tree Houses in Kerala
Tree houses are romantic way to spend Vacation in Kerala . Enjoy the stay at these well furnished tree houses with sweet scent of forest flowers . Many Resorts and Hotels in Kerala offers Tree House accommodation facilities. These tree houses are luxuriously furnished with all the modern amenities and are an excellent way to enjoy Kerala amidst nature.
13- Watch Kerala's Exotic and Rich Art Forms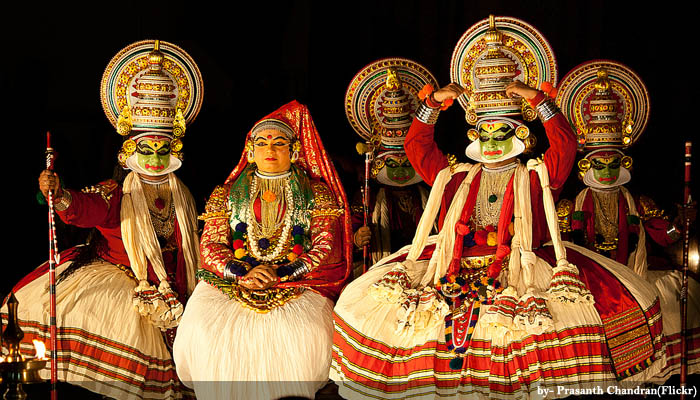 Kerala have very rich culture and so diverse too . Kathakali , Mohiniyattam , Theyyam some of the best folk art form of Kerala. You will be astonished with the remarkable and beautiful presentation of these art forms , you will see the immense devotion and dedication of the Performer while he/she narrates the whole story with just expressions and body movements .
14- Sail on Alappuzha Backwaters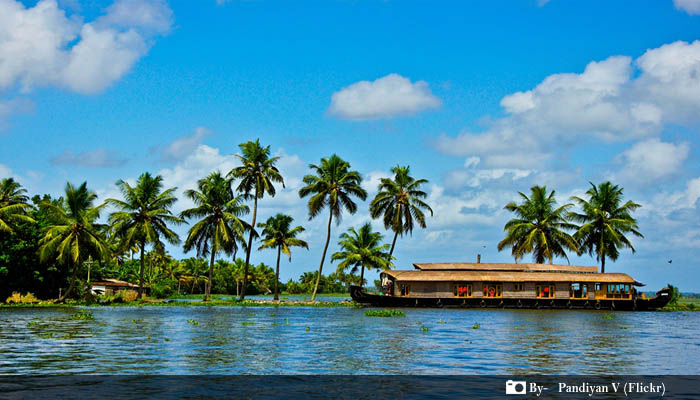 Alappuzha or Alleppey is known as the "Venice of East" , hire a house boat and explore Alleppey where skiff is family vehicle and children learn to swim even before they learn to walk.
15- Relax and Unwind at Fine Exotic Resorts of Kerala
Kerala have some of the most beautiful exotic resorts of India . Ayurveda Resorts in Kerala with all the luxurious amenities and excellent accommodation will completely sway off your tiredness.
Check out Some Luxurious Hotels of Kerala.